Silangit Car Rent And Taxi Services, Lake Toba Traveling & Kualanamu Airport Pickup Services
Posted 05-03-2021 13:44
» Team Tobatimes
Looking for cheap cars rent in Medan or want to get taxi or private cab services arround Medan city, Lake Toba, Berastagi? just call TTC (Toba Trans Cab) with contact details bellow. We will pickup (Airport) and delivered passengers to your destinations (Hotel, Motel, Cottage, Guesthouse, etc).
For Samosir Islands trips, price and service charge already including ferry tickets. So you just need to sit, relax and enjoy your trips along the way.
Our service also pickup passenggers from Silangit and Kualanamu Airport. We will excort and delivered with safely to your holiday destinations.
Contact TTC Taxi:
Email tobatranscab@gmail.com atau sitobatabo@gmail.com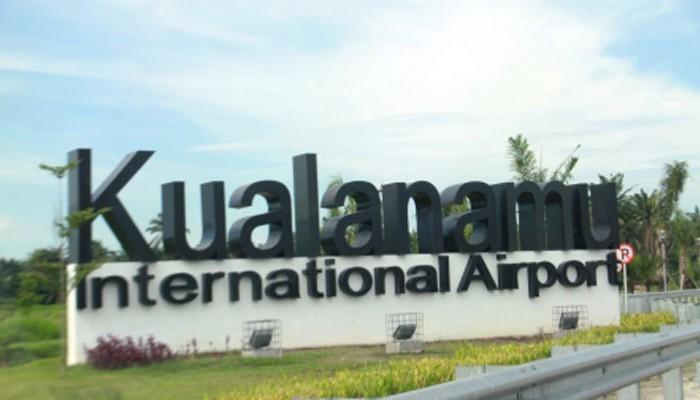 I. Pickup From Bandara Kualanamu International Airport (KNO):
Kualanamu - Medan,Lubukpakam,Tebingtinggi Rp 60.000/pax or Rp 240.000/car
Kualanamu - Siantar Rp 80.000/pax or Rp 360.000/car
Kualanamu - Kisaran Rp 130.000/pax or Rp 660.000/car
Kualanamu - Parapat Rp 120.000/pax or Rp 600.000/car
Kualanamu - Berastagi Rp 100.000/pax or Rp 480.000/car
Kualanamu - Balige Rp 140.000/pax or Rp 720.000/car
Kualanamu - Samosir* Rp 150.000/pax or Rp 780.000/car
Kualanamu - Tarutung Rp 150.000/pax or Rp 780.000/car
Kualanamu - Sibolga,Sidempuan Rp 170.000/pax or Rp 900.000/car
Kualanamu - Sidikalang Rp 120.000/pax or Rp 600.000/car
Kualanamu - Doloksanggul Rp 140.000/pax or Rp 720.000/car
Kualanamu - Rantau Parapat Rp 150.000/pax or Rp 780.000/car
II. Pickup Silangit International Airport (DTB):
Silangit - Siborongborong City Rp 40.000/pax or Rp 120.000/car
Silangit - Balige,Laguboti,Porsea Rp 70.000/pax or Rp 300.000/car
Silangit - Tarutung Rp 60.000/pax or Rp 240.000/car
Silangit - Sibolga,Sidempuan Rp 110.000/pax or Rp 540.000/car
Silangit - Doloksanggul Rp 60.000/pax or Rp 240.000/car
Silangit - Sidikalang Rp 100.000/pax or Rp 480.000/car
Silangit - Parapat Rp 80.000/pax or Rp 480.000/car
Silangit - Samosir * Rp 120.000/pax or Rp 600.000/car
Silangit - Siantar Rp 100.000/pax or Rp 480.000/car
Silangit - Medan Rp 120.000/pax or Rp 600.000/car
Silangit - Kisaran Rp 120.000/pax or Rp 600.000/car
Silangit - Rantau Parapat Rp 150.000/pax or Rp 780.000/car
Foreach booking and order, 1 car/taxi MAX 6 passengers including baggages.

Price includes:
Free Mineral Water
Profesional Driver (English Speaker)
Free Snacks
Air Conditioner
Contact TTC Taxi:
Email tobatranscab@gmail.com atau sitobatabo@gmail.com
Note:
Please inform your booking 1-2 days before your travel schedule.
Price will be remaining same from your place to Airport
Warm And Best Regards
Toba Trans Cab